Aylestone Open Evening - Thursday 12th October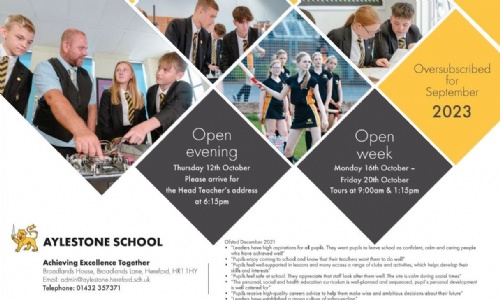 Students and staff at Aylestone School are looking forward to welcoming you to their Open Evening on Thursday October 12th. Please arrive for 6:15pm at the hall in Broadlands Primary School for the Head Teachers address (allow plenty of time as we are expecting parking to be busy).
Guided tours of Aylestone School will follow.
Additional parking is available at Hereford Sixth Form College
Aylestone's open week is Monday 16th October – Friday 20th October with tours at 9:00am and 1:15pm. No need to book.
Our video prospectus can be viewed below