Aylestone Open Events
Open Evening - Wednesday 6th Oct, Open Week Monday 11th Oct - Friday 15th Oct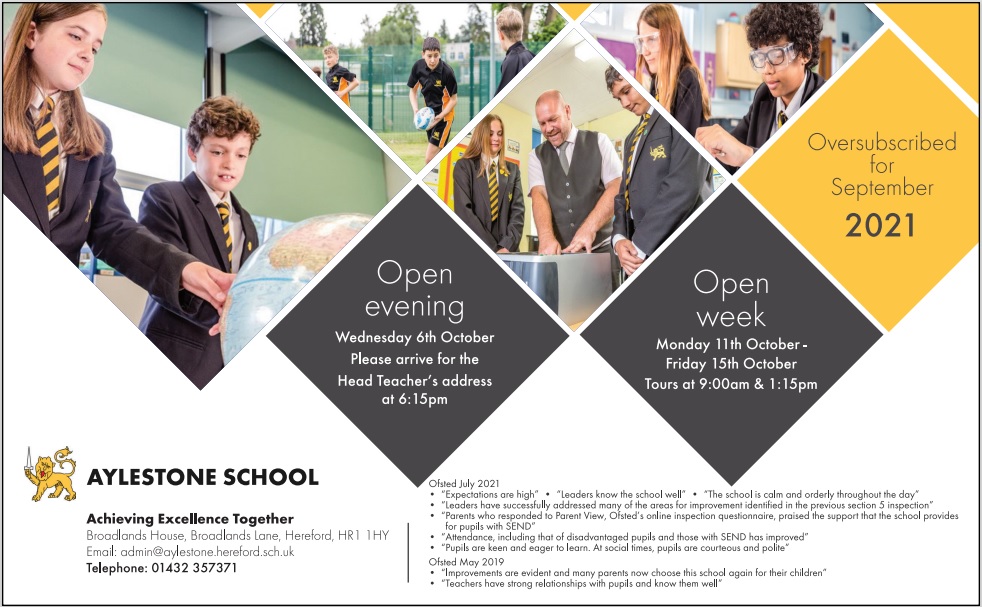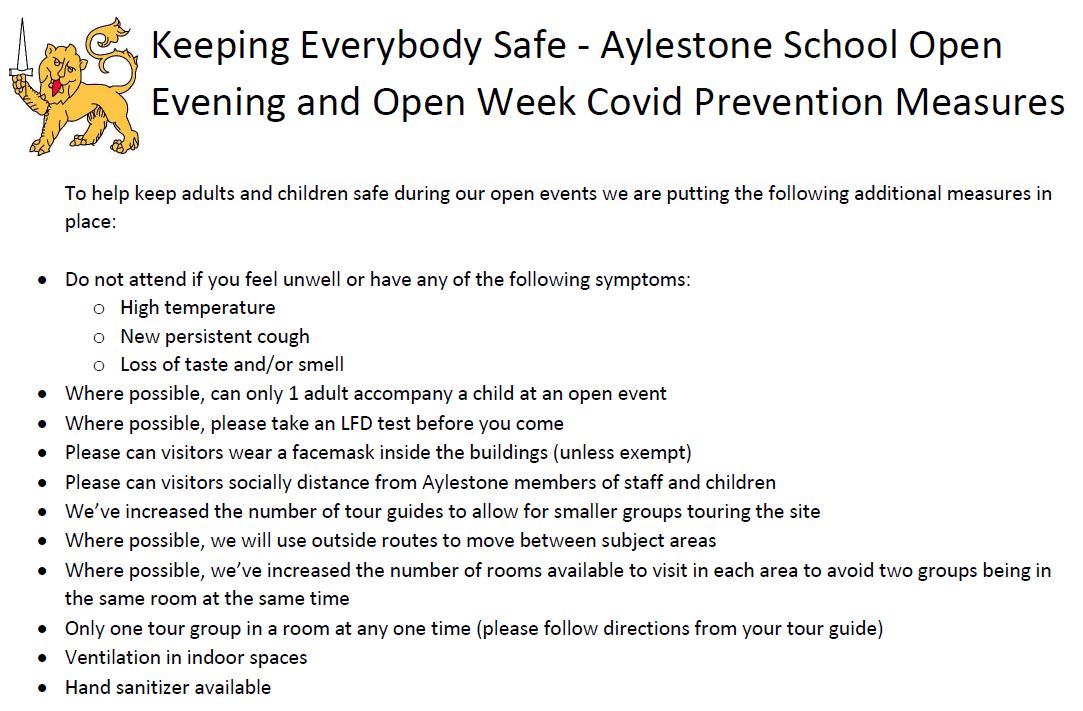 Aylestone will be hosting an Open Evening on Wednesday 6th October where parents and children are invited to the Head Teacher's address at 6:15pm followed by group tours of the school. Please arrive in plenty of time as the Open Evening is very popular.
Open week runs from Monday 11th October to Friday 15th October. Small group tours will run at 9:00am and 1:15pm each day. There is no need to book an appointment, just turn up for your chosen tour.
You can view our video prospectus below or click on the link to view our digital prospectus.